This column shares the most popular posts from my Ask a Tech Teacher blog this past month:
---
---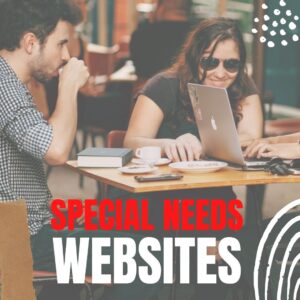 Here's a great list of Special Needs websites. Click the link for an updated library:
Autism
Autism browser—Zac Browser
Navigation
Miscellaneous
My #1 Go-go site: Carol Leynse Harpold at OTs with Apps and Technology
More on special needs
October is Dyslexia Awareness Month
Favorite Shortkeys for Special Needs
How Wearable Technology is Changing Education and Easing Disabilities
---
Jacqui Murray is the author of the popular Building a Midshipman
, the story of her daughter's journey from high school to United States Naval Academy, the Man vs. Nature saga, and the Rowe-Delamagente thrillers. She is also the author/editor of over a hundred books on integrating tech into education, adjunct professor of technology in education, blog webmaster, an Amazon Vine Voice,  a columnist for NEA Today, and a freelance journalist on tech ed topics. Look for her next prehistoric fiction, Laws of Nature, Summer 2021.